Let's discuss this fabulous photoshoot! I get so excited with every new client because I get a chance to capture their beauty during their pregnancy and I get another chance to collaborate, be creative, and produce the product they dream of. This one was a real pleasure!
So, I know a lot of people think, why book a maternity photoshoot? Well, there are many reasons. First, every pregnancy is different. You will be pregnant with this child or multiple children once. That's it. There are no do-overs for this child. It is totally worth documenting this journey with professional pictures.
Second, we usually miss our baby bumps after the baby is born. Isn't that funny? Some of us can't wait to get our body back when we're pregnant but once the baby is born, we reminisce on the days they were in our bellies. The reasons may be different for everyone. For me personally, that was the only time I had my baby to myself. I missed their kicks, rolling around, and hiccups. It was just us!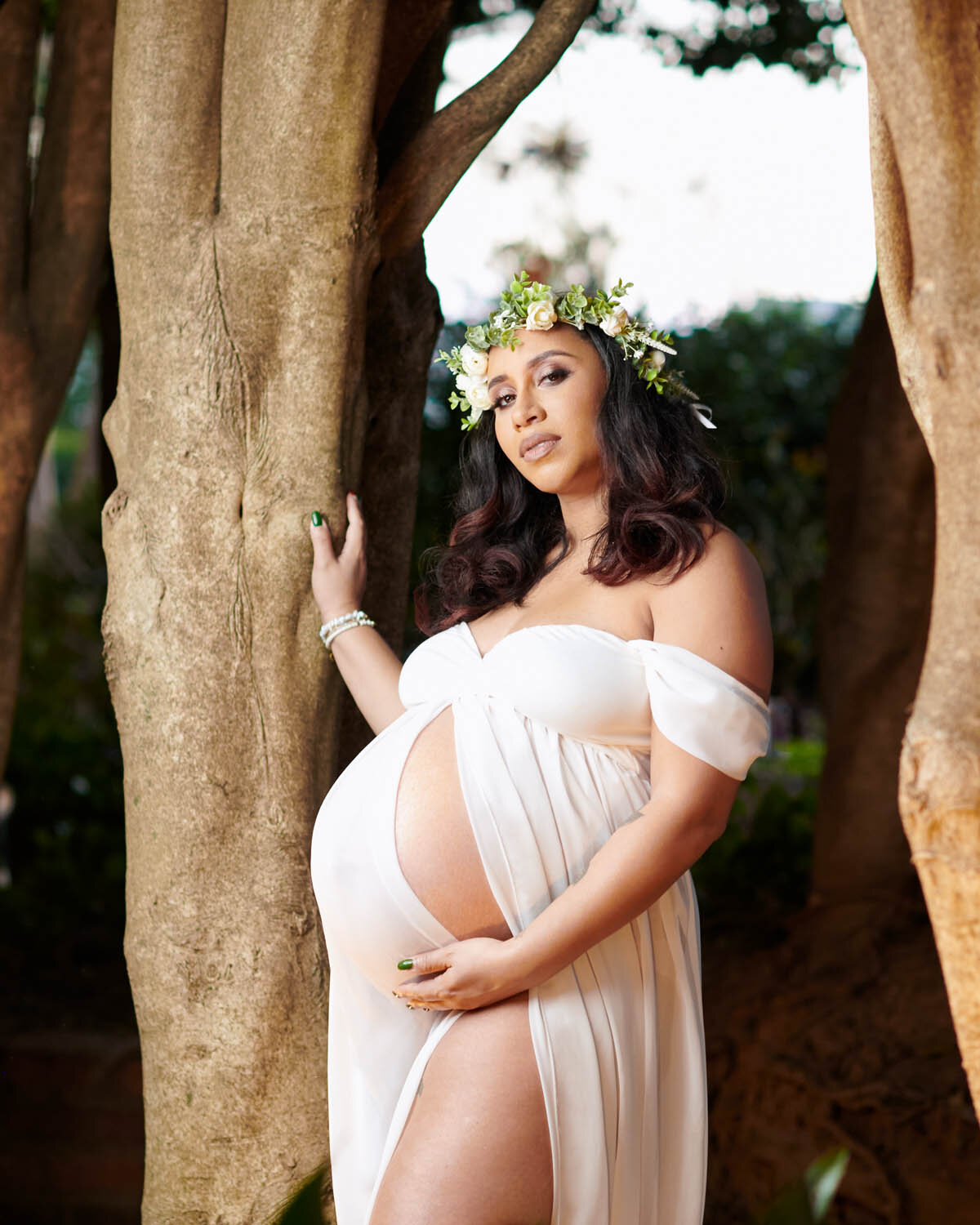 Third, Memories! Your children will appreciate seeing pictures of their Mom while carrying them. Seeing how beautiful you looked and the fact that you found this time to be so special that you got it photographed professionally, in such a beautiful way. Mama, this is special! Other relatives and friends will appreciate it too.
There are many other reasons why you totally should book the shoot! I will go further into details in a future post. Let's concentrate on this photoshoot.
I originally met Joy years ago, back around 08-09, while we were both tellers on the travel team at Wachovia. This bank was bought out by Wells Fargo (what a time!). I remember Joy being so nice and kind of mysterious. We worked together for a very short time but followed each other on social media. Fast forward to when I made my niche maternity in 2021, Joy reached out to let me know she would book a photoshoot and she did!
Y'all, Joy is the ideal client. She knew what she wanted, the color scheme, the background, outfits, and locations. Easy peasy! We worked together to get to make sure we were on the same page with everything. The shoot was seamless. And guess what? She was carrying twins and made doing so look easy.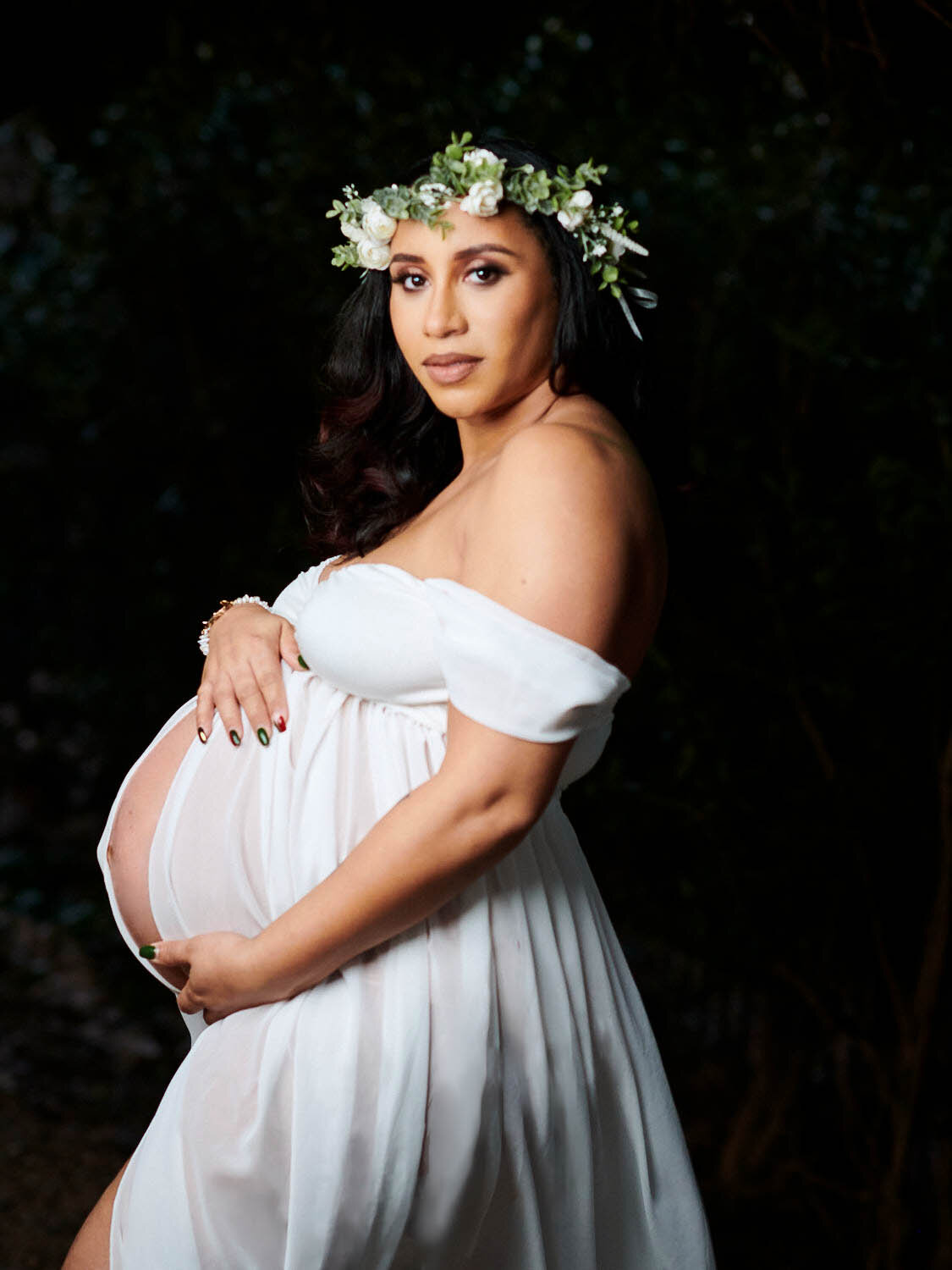 "Let us make pregnancy an occasion when we appreciate our female bodies." – Merete Leonhardt-Lupa.
For the final reveal, I was so pleased to see how happy she was with her photos. The photos were everything she dreamed of and more! They went perfectly with the twins' nursery theme. Success!!
When booking your maternity shoot, make sure to have an idea how you want the ending product to look. What color scheme do you want? Do you have a certain look or location in mind? Make sure to share all of this with your photographer to ensure the results you want. You won't regret being prepared.
So tell me, what's your favorite look from her maternity session? Leave a comment below. I look forward to hearing from you!